Kitoje žinutėje rašiau, kad mano FM generatorius pernelyg silpnas kad glušintu nutolusius kaimynų radio imtuvus. Ir aš prisiminiau, kad turiu kažkur garaže seną siustuvą- imtuvą (raciją, transyverį). 16P22B-1 (16Р22В-1, 16R22V-1). Tai 146 – 174 MHz FM radio diapazono įrenginys. Šėjimas jau nemažas 8…15W. Jei perstumti į transliacinį diapazoną, tai manau uždusintu radijas visam mažam miestelyje. 🙂
Atidariau racijos korpusą ir nuskanavau. Norėjau pažiūrėti, ar dažnius galima perstumti.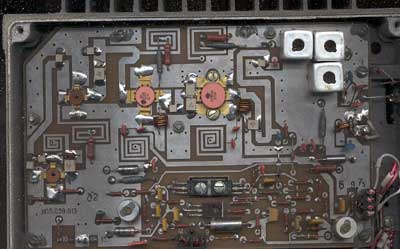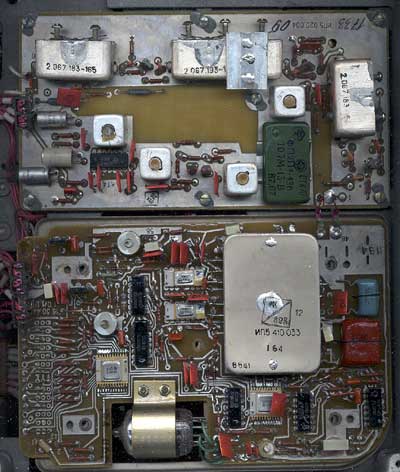 Šis senas siustuvas naudoja skaitmeninį dažnio nustatymą su PLL pagalba. Pats PLL sukonstruotas iš palaidų detalių. Naudojant dabartines detales, galima vietoje visų tų auksnių detalių įdėti vieną mikroschemą. Kad ir TSA6057. Čia iš datasheeto: The TSA6057 is a bipolar single chip frequency synthesizer manufactured in SUBILO-N technology (components laterally separated by oxide). It performs all the tuning functions of a PLL radio tuning system. The IC is designed for application in all types of radio receivers.
Jeigu tik būtų laisvo laiko ir noro…
Šią raciją išbandžiau su jos fiksuotu dažniu. Aš galėjau kalbėtis su savo kaimų be jokių trukdžių. Vienoje pusėje antena originali stacionari, o kitoje pusėje laido galiukas.