Viskas prasidėjo, kad vienas žmogus ieškojo automobilio www.mobile.de puslapiuose. Ir vis jam pasitaikydavo neįtikėtinai pigus automobilis. Jau iš karto buvo aišku, kad čia kažkas nešvaraus. Tačiau nebuvo aiški apgavystės schema. Bet buvo laisvo laiko ir pabendravom su aferistais…
Taigi- pigus automobilis, Subaru Impreza, tik 8600 eurų. Pagal fotkes viskas ten nuliovai… Ant durniaus buvo paspaustas "contact" mygtukas ir parašyta užklausa. O po kelių valandų mobile.de administracija išėmė skelbimą ir dar net mums parašė žinutę, kad tai afera. Čia didelis pliusas Vokiečių kompanijai.
Tačiau kitą dieną atėjo emailas iš pardavėjo, kad jie gali parduoti tą automobilį. Su tokiu briedinių tekstu:
Spausti toliau:

From the beginning I must say that the car has German documents and license plates. Comparing it with Other cars, the price is a little bit low and I am aware of it, that's Why I Need to Explain it to you: the car is located in London, UK, it has the steering wheel on the left side making driving hard for me in UK, so I have to to sell it in another country. I have a friend who speaks a little bit German and he helped me placing the Internet ad on mobile web site, he told me that I will sell the car on this web site in no time. I got the car for few months ago following my divorce, my ex husband kept the Volvo so he had to buy me a car, this one ( I suppose he considered funny buying a left sided car for me to drive it in a right sided country). I Would very much like to make this deal in person, But it Will Be Because very hard for the moment I am in Norway with my work, ( the company I work for opens a new branch there and it seems I am the only capable branch manager they have ). So, if you decide to buy my car please let me know and we can think about closing this deal in the safest, fastest way for the both of us. We can use a transportation company which can bring the car to your address for instance.
I will wait for your decision.
Monica Hadfield

Nu pasakos ir kliedesiai. Męs dar nekreipėm dėmesio kokią savaitę, o poto parašėm tipo "gal dar galioja pasiūlymas". Atsakymas- taip, taip. Paprašėm fotkių. Gavom- auto ledinė. 🙂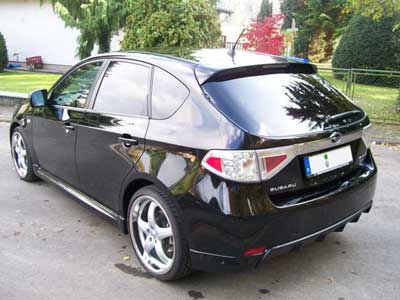 Tačiau kaip veikia ši afera? Apsimetam durneliais ir toliau bendraujam. Po kažkiek laiko ateina pranešimas, kad tarptautinė transporto ir Escrow kompanija gali tarpininkauti perkant šį automobilį.
Dear Customer,
You have initiated the WWD transaction id : WWD-1121385113
Important : The seller has been ACCEPTED the transaction.
You will receive the payment details in 3-4 hours.
If you decide to cancel the transaction the seller will be informed as soon as possible. In this case you don't have any obligation to us. Your account will be active and you are welcome to enjoy our services any time you decide.
Through this message we have the pleasure to inform you that the merchandise and all documents including sale contract has been left in our custody and have been verified by our team. Everything is in perfect order
Nueinam į tą puslapį, registruojamės ir matom visokius krutus dokumentus. Atrodo viskas čiki… tik kad tokios kompanijos nežino googlė, internetinis puslapių adresas kažkoks keistas, kontaktiniai emailai irgi neteisingi.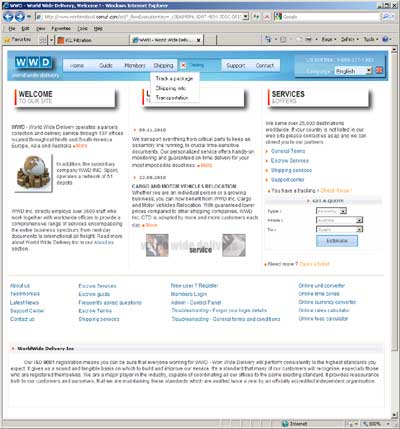 (didelė fotkė)
Prisiloginus gaunam net invoisą: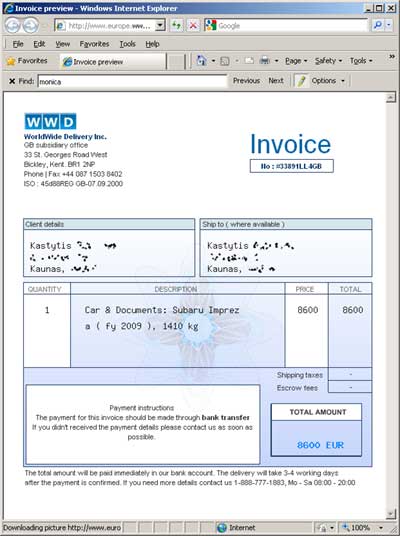 Google maps pagal firmos adresus parodė kad vienas ofisas privačių namų kvartale, kitas netoli Blizzard Entertainment ir panašiai. Interneto domeina analizė parodė, kad tai nemokamų interneto puslapių tiekėjai. Trumpą užklausa interneto tiekėjui ir: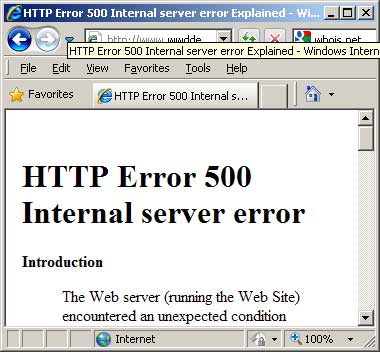 Rašom laišką "pardavėjui" kad kažkoks briedas, kad neveikia tos firmos puslapiai. Po kažkiek laiko pardavėjas praneša, kad viskas tipo gerai. Bet ateina laiškas iš "tos kompanijos":
Dear customer,
We want to inform you that one of our European server is updating and
some web pages can not be accessed. If you have problems with one of our
web pages please use our international web server located at :
www.wwdservices.net
Note : You will be redirected automatically to the nearest server based
on your ip.
Trumpas vizitas į redirektinto puslapio interneto tiekėjo "report abuse" puslapiuką ir vėl neveikia WWW. Po kiek laiko gaunam emailą:
Dear customer,
We have been notified by one of our customer that one or more European
server's can not be accessed. We want to apologize for the issue but one
of our European server which host 2 web sites ( wwddelivery.co.cc and
wwd.eu5.org ) are down for maintenance and upgrading.
You can access our web page and your account following one of our
international servers :
www.wwdservices.net
www.wwd-home.com
www.wwd-web.com
Thank you for choosing WWD !

Rašom pardavėjui, kad "ta transporto kompanija" kažkokia tai keista… 🙂 Gaunam atsakymą:

I have worked with this company one time before and I must say that everything was all right. I have received my invoice too - for transport and wwd fees and I do not have the payments details either to the
invoice but I have received another message from them with their bank account. I don't know about the changing of their web site, I have advised the wwd agent about your issue regarding their web site. Please
tell me if we can go further because I must go at my bank to pay transportation and wwd fees.

Dar ne viskas! Apsimetam durneliu ir rašom, kad neradom invoise banko informacijos ir kad bankas reikalauja įmonės kodo ir VAT numerio. Gi europoje gyvenam! Labai operatyviai gaunam:

Thank you for your message. Following to your request :
1. We are using agent's name since the merchandise is a used vehicle, in
this case you do not need our VAT number because neither you, seller or
us will apply VAT for a used merchandise.
2. Our Iso9001 registration number is : 06249173 but you also wont need
this number. All you need is our agent name and bank account number.
We will attach again our agent details :
Name EDUARD SECHELY
Bank BARCLAYS
Iban GB73 BARC 2069 1723 6214 56
Swift BARCGB22

Įmonės kodai Anglijoje kaip ir Lietuvoje tikrinami online duombazėse. Galite pasitikrinti :). Kadangi kriminalinės informacijos pririnkta daug, kreipiamės į UK policiją. Šiaip ne taip dasimušę iki reikiamos vietos gaunam:
Go to the home page of www.met.police.uk and in top left hand corner you
will see the link for "Reporting Crime". Complete this online reporting
and it will be sent to the relevant department.
Thank you
NSY email office
Užpildžius ten formas gavom nulinį responce. Kreipėmės į Barklajaus banką- irgi nulis info.
Rašom laišką pardavėjui, kad vietinis bankas neleido daryti šį pavedimą, gavėjas fizinis asmuo, tuo tarpu lyg ir mokama įmonei. Dar labiau, įjungiamas durnelis ir "nuoširdžiai" bandome ispėti pardavėją, kad jis susidėjo su aferistų transporto kompaniją.
Pardavėjas dievagojasi kad viskas čia gerai.
Kadangi atsibodo žaisti, atskleidžiam biški kortas. Sakom kaip pardavėja (Hadfield Monica) komentuotų šį interneto puslapį:
http://www.sicherer-autokauf.de/en/cases/worst_cases.php?page=1
Ten padarykit paiešką pagal tą vardą.
Kuri laiką negavom atsakymo… Po kelių savaičių nutarėm pasityčioti, rašom emailą- tipo, labas sena aferistką, kaip sekasi biznis, gal kokių ferarių turi pakaupusi? Dar padėkojam už ilgą susirašinėjimą ir pranešam, kad laiškai bus panaudoti vietinėje spaudoje straipsnyje apie interneto aferizmus. Mes gi geri "žurnalistai", męs pranešam apie savo veiklą.
Oj kaip užpyko…. gaunam atsakymą:

OK, you are one of those people who has nothing to do and write on
forums. Well, if this is your real name I must say very seriously that
my next victim will send the money on your name and the next one too, I
am just curious what are you saying about this ? Let's say that in
maximum 1 month you will be celebrity on the internet and probably on
your town because the police will be at your door .. to interrogate you
for stealing people online ... that in your name was withdrawn 30.000
eur ... well I will be happy when I will do that ..
Advertisement ..
Don't joke with this things anymore because you will be the only one who
lose little one ...
By the way .. I saw your blog ... when I will see ONE message about us
there .. you will be the victim I have described before ... Do not think
that this message will absolve you because you don't have any prove that
this message is sent by me ...

Daugiau laiškų negavom ir daugiau su mumi nebendravo. Beja, tai sėkmingiausias bendravimas. Kitas bendravimas dėl paveldėjimo nutrūko, kai tik paveldėtoja sužinojo, kad męs esame iš Lietuvos. Jei norėsi patamptyti nervus aferistams, nerašykit kad esat iš aferistų krašto :).
Beja, vienas adresas dar veikia:
www.wwd-web.com kuris redirektiną į:
http://www.europe.wwd-inc.cc/
Vadinasi aferistai dar dirba.
Caveat Emptor ir sėkmės!