Aš labai nemėgstu tvarkyti buitį. Ypač visokie siurbliavimo ir plovimo darbai. Bet šiaip buvo duotas šioks toks ultimatumas ir nutariau kiek pavalyti. Tačiau taip ne paprastai, o Savel stiliumi. Pirmiausiai, ant Smetoniškų akmens masės plyteliu buvo surengtas valiklių konkursas. Dalyvavo: Cilit Bang purškalas (riebalams valyti, šarmo pagrindas), Cilit kalkių valiklis virtuvės čiaupams (rugšties pagrindas), kažkoks Clin Windows spirito pagrindu, Fairy giminaitis LOC universal cleaner (nežinomas pagrindas), Harpic Max black wc valiklis (druskos rugšties pagrindas) ir Yplon kanalizacijos valiklis (20% Natrio šarmo!)- beja, šita cholera naudoju fotorezisto ryškinimui.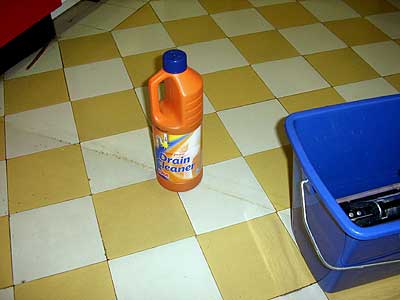 Laimėjo Yplon. Taip ir turėjo gautis, nes virtuvės nešvarumai riebalų pagrindo. Todėl praskiedžiau yploną maždaug per pusę (gavosi ~10% šarmo). O tai atitinka "regular" kanalizacijos vamzdžio valiklio koncentracija. Rankas ėda… Aš išviso nesupranto to yplono. 20% šarmas, dar kažkas panašaus į amoniaką ir dar kažkas- tai pavojingas pragaro mišinys. Beja, tai vienintelis toks koncentratas randamas mūsų prekyboje.
Šitas mišinys kaip per reklamą nuėmė šlykštų riebalų sluoksnį nuo gartraukio. Tiesiog vienu brukštelėjimu. Beja braukiau ta parolonine grindų šluota su nugrežimu. Tai aliuminio detalės pasidarė matinės- šarmas mėgsta aliumą.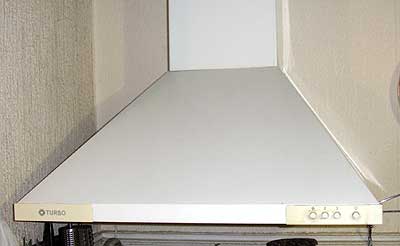 Plastika deja nenusivalė. Įtariu ir pačio plastiko degradaciją.
O su šaldytuvai išėjo šioks toks konfūzas…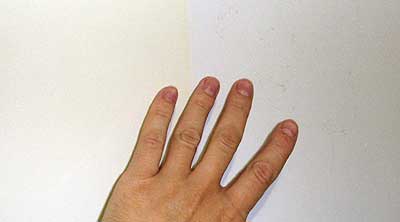 Šaldytuvai du- vienas senukas Minsk, o kitas dar senesnis- Suomiškas Rosenlew. Abu senukai pirkti dar tarybiniais laikais. Suomiškas jaučiu virš 25 metų senumo…
Taigi šaldytuvai nuo pragaro mišinio … pageltonavo. Čia kompiuteriu iškraipyta fotke: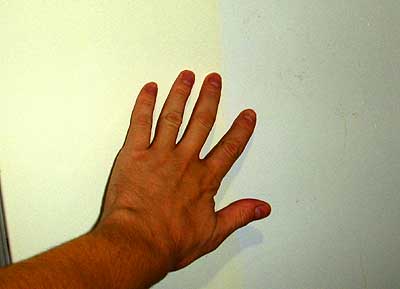 Padidintas spalvingumas. Nes fotikas to košmaro neima. Pabandžiau geltonuma valyti kempinėle su Lock tirpalu… valio valo. Paskalavau ir supratau… pypec. Pasirodo valosi dažai: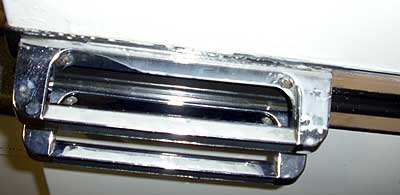 Matyt pragariškas NaOH ir LOC mišinys suardė dažų dangą.
Kelias valandas maskavau siautėjimą virtuvėje. Bet bendras vaizdas geras…. jei šaldytuvai iš viso nenubarstys dažų iki giminių ir artimųjų parvykimo. Oj, neleiskit alchemikų prie buities darbų… 🙂