Visi kažkaip mano, kad obuoliai visada buvo stilingi ir dizaino pradininkai. Tačiau užtenka pažiūrėti į kitus to meto kompiuterius ir supranti, kad tada dizainas buvo kažkoks drąsesnis. Nelyginus aš super brangius kompiuterius iš SGI serijos. Pažiūrėkim į to meto flagmaną- Atari: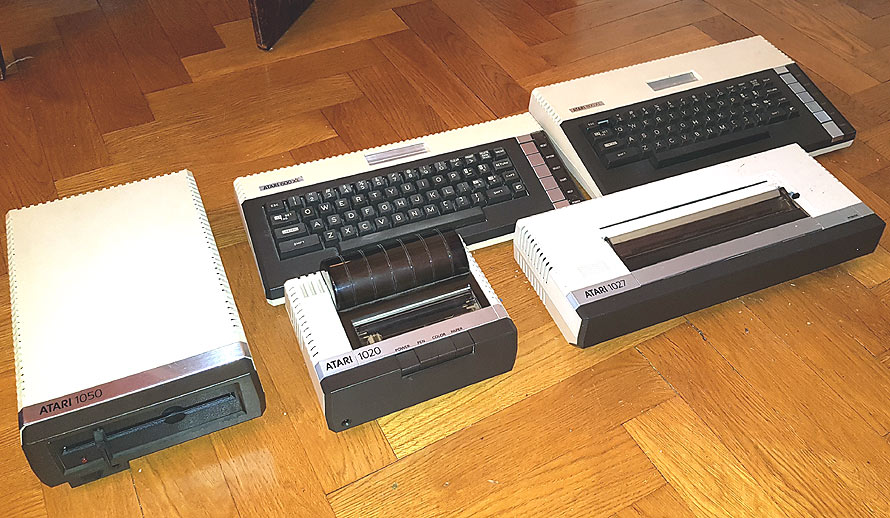 Tai mano turimi eksponatai. Dar kiek žinau vienas specifinis printeris, touchpadas, kasetinis skaitytuvas ir Atari 1200XL. Kolekcija kol kas ne pilna.
Bet tikrai matosi 80′ metų stiliukas, kai viskas buvo drasu.
Deja, abu printeriai neveikia dėl plastiko senėjimo. Tačiau diskasukis puikiausiai veikia ir skaito senus diskelius.