Seniau lupinėdavau iš šroto (Husqvarnos žoliapjovės) STM32F103 čipus. Ne tiek jau daug rasdavau, nes dažniausiai čipai užlakuoti. Dabar vėl parvežė, matau keletą nelakuotu, čiumpu ir namie matau klastą: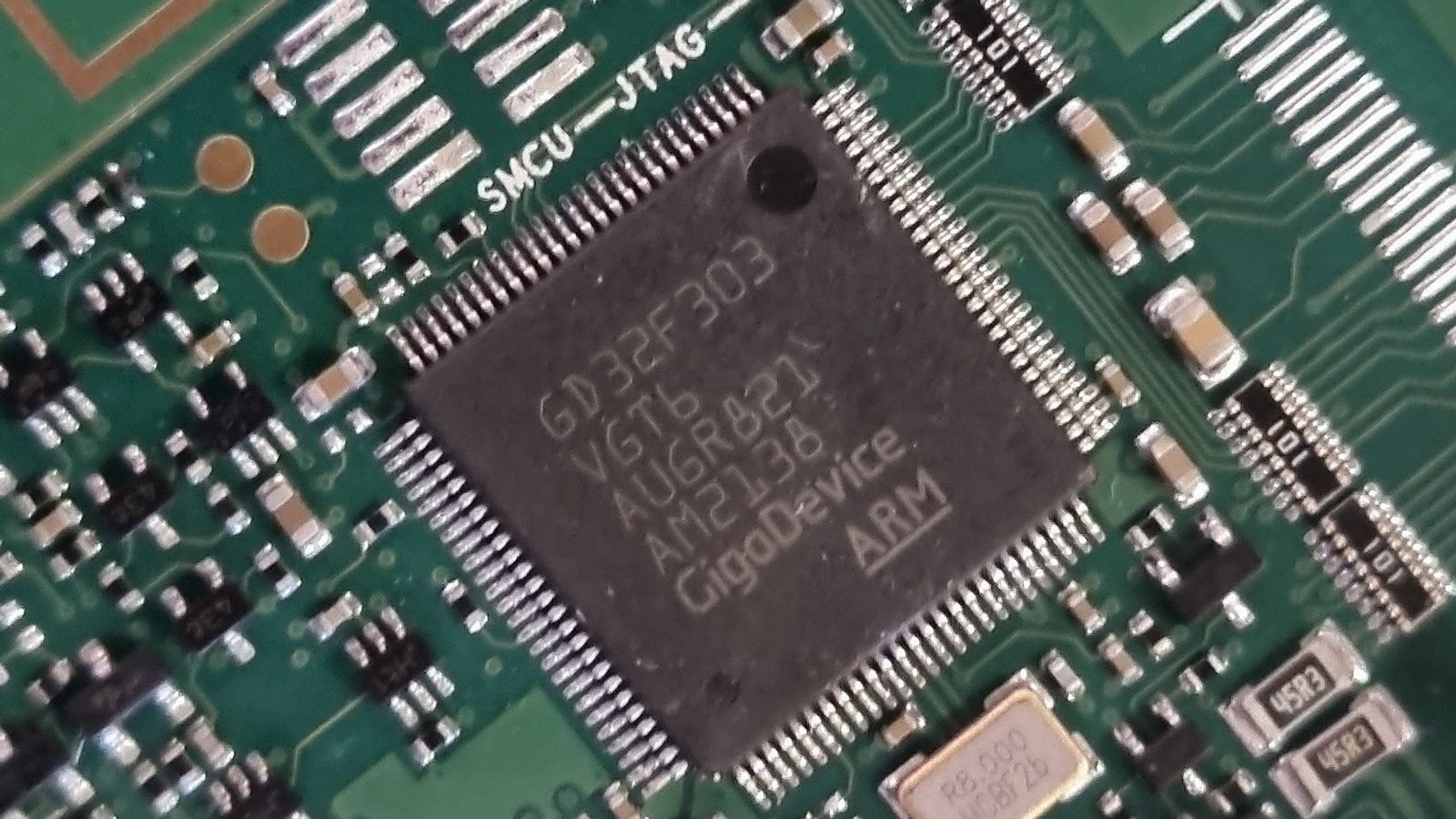 Tai kinietiškas analogas- ne toks "ekologiškas", bet sako kad greitesnis. Čipo viduje yra du kristalai- atskirai ROMas ir atskirai MCU. Čipo paleidimo metu programa perrašoma į RAM ir veikia iš ten. Teoriškai gaunasi lėtesnis boot, bet greitesnis kontroleris.
Lygtai pilnai suderinamas su STM produktu, bet tikriausiai yra savų prigulnybių. Čipas užnumeruotas kaip 303, bet čia tikrai ne trečia serija.
Seniau visi čipai buvo STM. Matyt arba taupo pinigus arba tikrai nėra kur pirkti naujų STM (nereikia barstyti).

Radau dar keletą BMSų: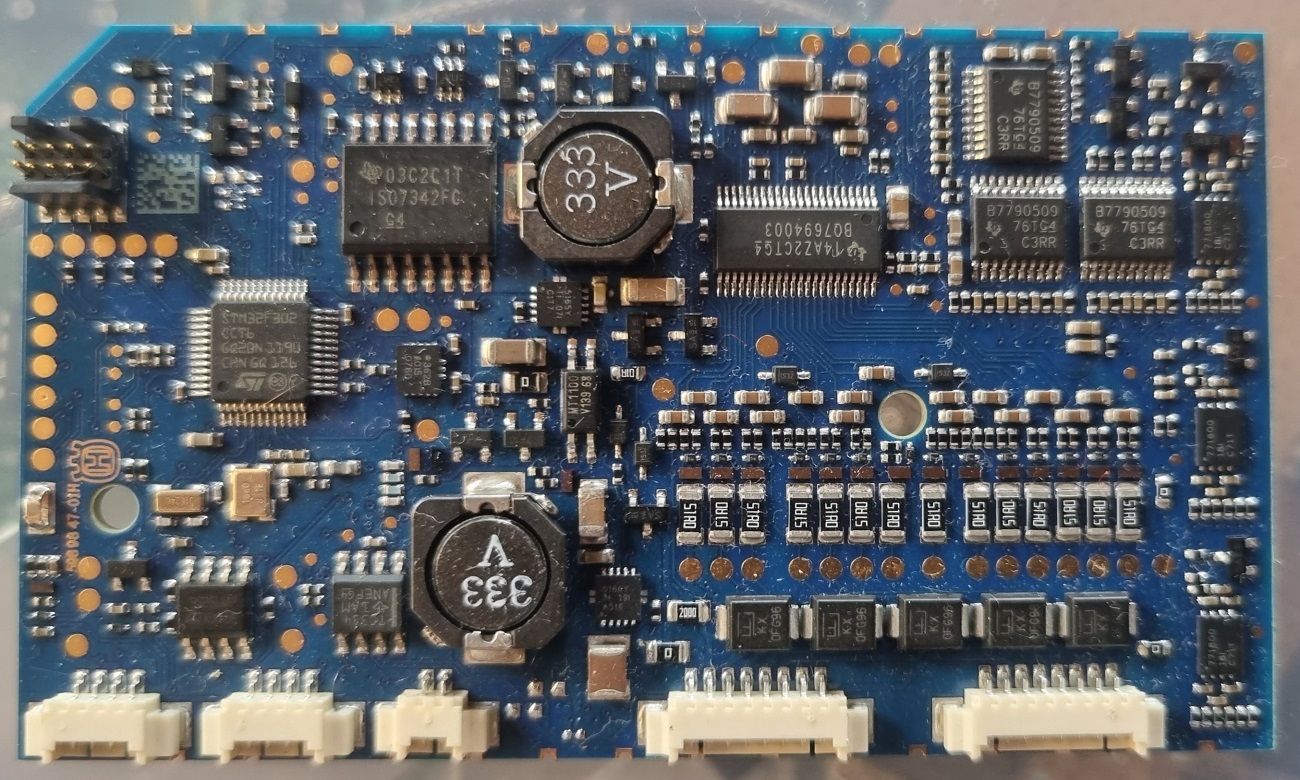 Va čia tikra 3-čioji serija: STM32F302CCT6. Čipas kaip suprantu pilnai "pin compatible" su visų naudojamu STM32F103C8t, tačiau turi kiek kitokius periferinius įrenginius. Pirmiausia tai gretas ADC (iki 5Msps ir 12 bitų), FPU (įdomu kaip juo naudotis), DAC, operaciniai stiprintuvai(!) ir panašiai. Čia jau artėjam prie DSP (beja patys taip ir rašo:Mixed signals MCUs Arm Cortex-M4 core with DSP and FPU, 256 Kbytes of Flash memory, 72 MHz CPU, MPU, 12-bit ADC 5 MSPS, PGA, comparators.)
Su tokiu kontroleriuku galima netgi atsikasti seną projektą su diskrečiom detalėm ir PLL ir perdaryti į gryną "skaitmeną". Analoginis variantas buvo biški nestabilus ir mėgdavo deginti IGBT.