Čia tikrai ne emuliatorius, o multifunkcinis vienetinis instrumentas….
Kažkada rašiau apie Z80 plokštę ir pramoninį kompiuterį. O dabar neturėjau ką veikti ir ištraukiau seną "toolsą", kiek ji patobulinau ir pademonstruosiu. Tai tikrai ne ZX spectrum emuliatorius, nors jis tai gali daryti: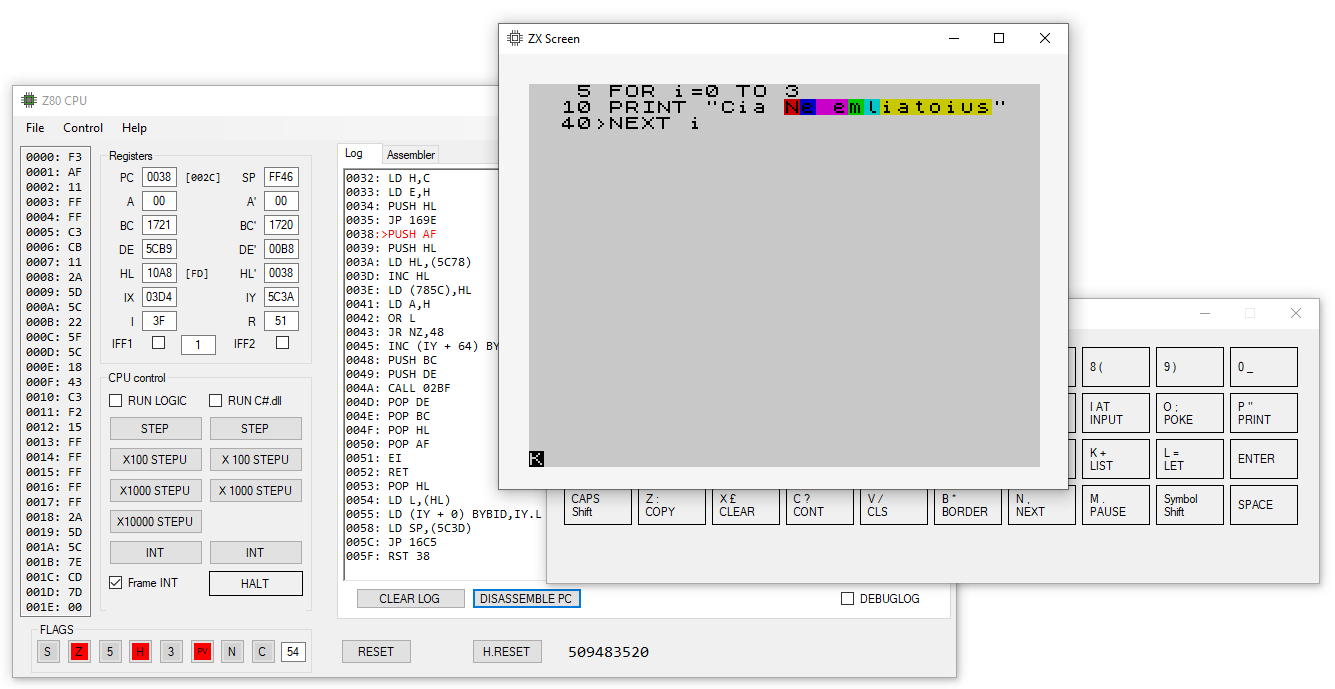 Aišku taimingai neteisingi, kokios nors prigulnybės nepadarytos. Bet čia ne ZX emuliatorius, o Z80 debug įrankis. Nuo randomu internete jis skiriasi tuom, kad bet kuriu momentu galima bet ką sugadinti- perrašyti procesoriaus registrus, pakeisti RAM turinį (ar ROM), peršokti iš vieno procesoriaus emuliatoriaus į kitą. Čia iš esmės yra du "procikai": loginis- kuris gal labiau intelio, Zilog režime jis neparašytas iki galo, nes man to nereikėjo. Ir "C-sharp", tai procikas kurį radau internete.

Ir ko ciklintis prie to ZX, va galima prikabinti i8275 čipą, ir va jums Радио РК86, tiesa be klavietūros: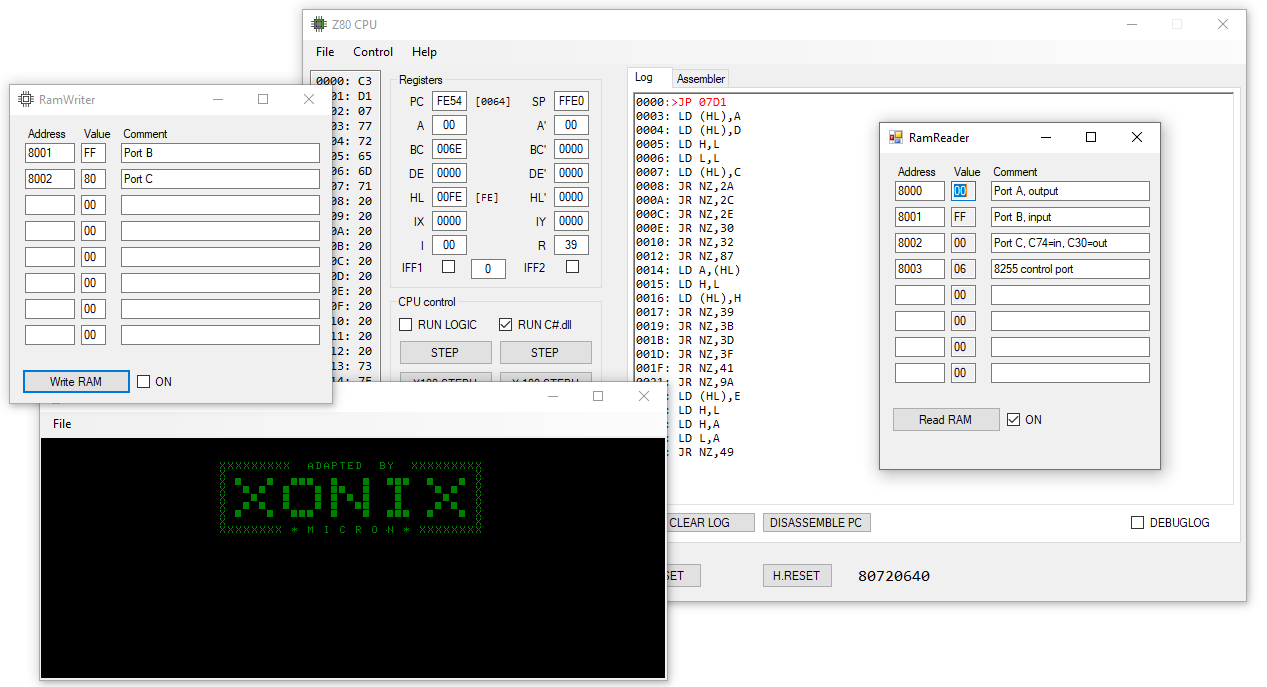 Aišku kažkiek tai veikia, kažkiek neveikia.
Bet įrankis nebuvo skirtas kompiuterius emuliuoti. O jei paimti kitą, tarybinį, megėjiską Орион-128? Prašom: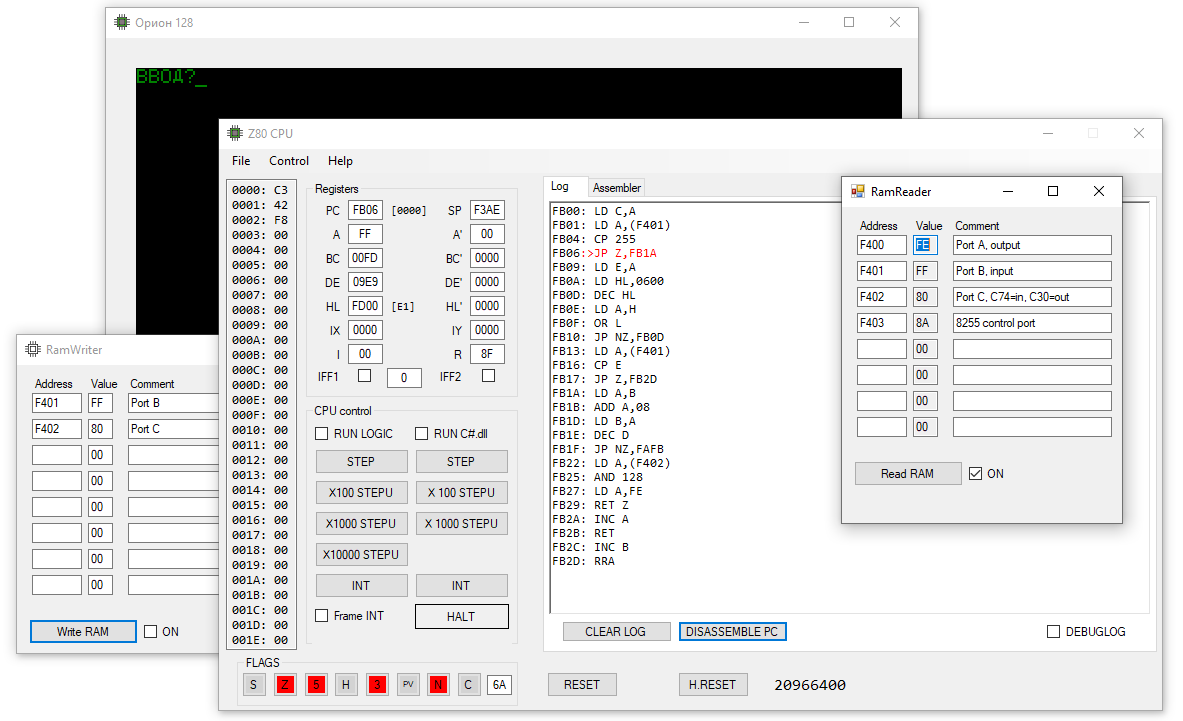 Vėl aišku nėra klavietūros ir aišku nėra 128K RAMo.
Norim rašyti programą asembleryje?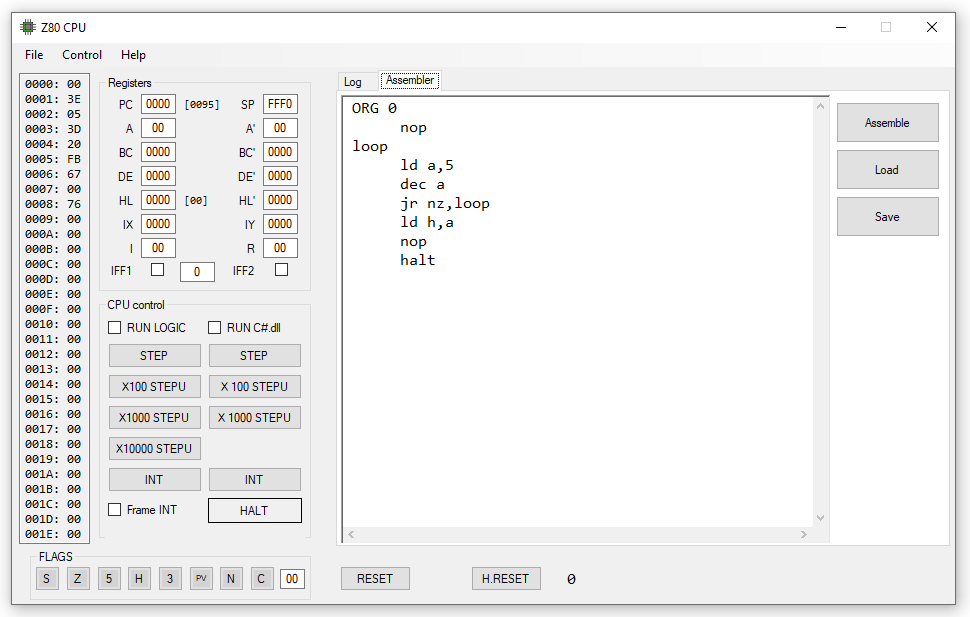 Labai primityvus asemblerio kompiliatorius. Irgi vogtas iš interneto platybių. Buvo kažkoks nebaigtas VB6 projektas.
Pasirašom programą ir galima stepas-po-stepono paleidinėti: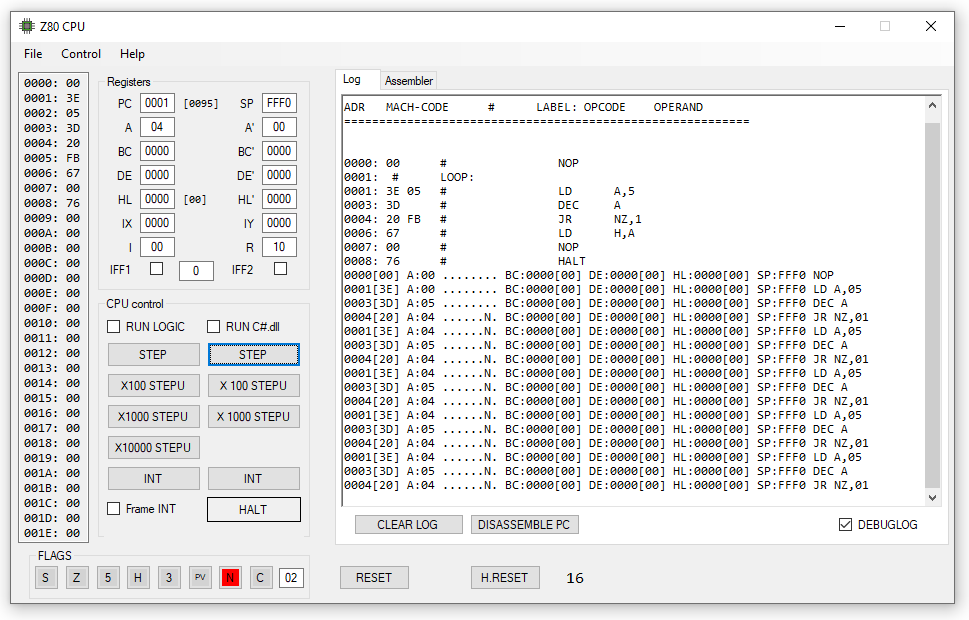 Kad disasembleris yra tai ir taip aišku.
O svarbiausia, tai paprasčiausias MS Visual Basic ir visas source kodas. Taigi kai reikėjo kažką custom padaryti, tai jokių problemų. O ir visokios prigulnybės: snaphotai, log failai, konfiguracijų įrašymai, failų rašymai ir kėlimai, .SNA failai ir kas nors dar.
O dar bonusas? O jeigu sukrušti visus kompus į vieną?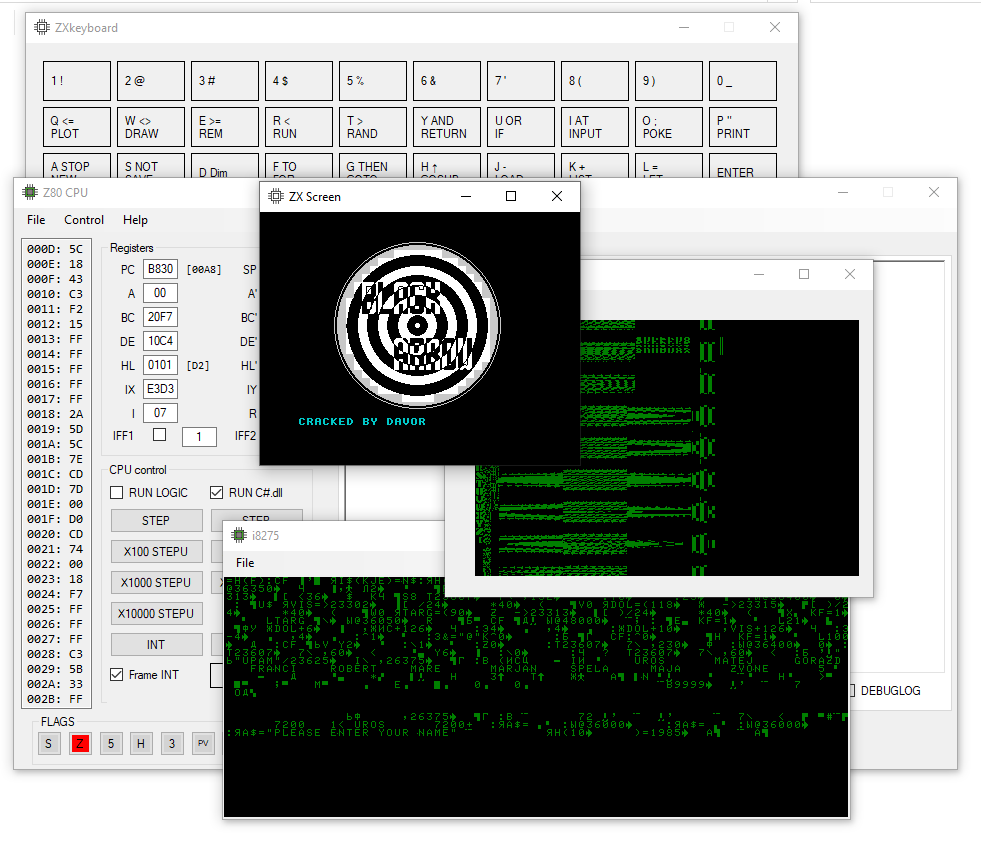 Va kaip atrodytu "Santaka" su papildomai rusiškais kompiuterių ekranais. Ir dar kažkoks žaidimas paleistas. 🙂